Group Performance
Developmental Programs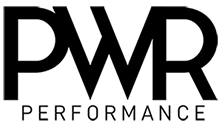 PWR Performance Performance Classes include three developmental programs: Train, Compete, and Win.
With participation in our performance classes, athletes will:
Know where their individual performance baseline is and how to interpret the information


Have a sensible general plan of action on how to improve particular areas necessary for achieving higher performance


Learn about other key components of being a high performing student-athlete such as goal setting, nutrition, and effective recovery strategies.
Performance Classes
COMPETE
(12yo – 14yo)
At this age, athletes are highly receptive to skill and technical training.
Objectives:
Standards and expectations
Emphasis on competition
Understanding critical components of performance (i.e. periodization, nutrition, and recovery)
WIN
(15yo+)
At this age, athletes have had enough background in the sport to begin to train more like an elite athlete.
Objectives:
Mastery of skill and technique
Emphasis on peak performance
Develop and implement the Integrated Performance Plan
Maximize Your Athletic Performance
Our expertise, combined with your drive to advance your performance, allows us to create a custom program specifically tailored to you.